September 18th- Hey, so our mission president gave us permission to write to you, and let you all know that we are fine. It was very crazy and pretty cool! haha  I'm just fine. I heard that 10 people have died already. Pretty crazy! This is all we can write, so I'll give you details on Monday.
Love ya all
Elder Pedersen
P.S. Hope everything went well with kellin and shanna!! 🙂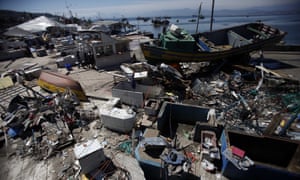 A river of water pushed debris and sand throughout a bustling section of the town's waterfront just as darkness was settling on the 150,000-person city. Nine people were killed in the Coquimbo region, and a further four elsewhere in Chile.
So why did only 13 die in an quake measuring 8.4 on the Richter scale – the world's strongest earthquake to date this year – while far weaker earthquakes in Haiti and, more recently, Nepal, killed tens of thousands?
Chile has one of the most effective disaster relief infrastructures in the world – led by a general who lost his wife in the 2010 quake in Haiti. How? It's all down to rigorous building codes, evacuation simulations and, above all, preparation
Wow, this week has been kind of crazy! But really good, all the missionaries are all fine, but are in the north of our mission helping the people out clean and serve. I guess 11 people died and they are still waiting for a more accurate count. Kind of crazy, but everything here is good. We passed it with a recent convert and it was sooo funny. He ran to the t.v. looking for his mom and nephew! That's totally what all the men would do here!! Ha-ha here, well I'm writing passed another earthquake. There have been a lot of after effects of what happened on TV.  Seems like in another few weeks another one is supposed to come, but we will just have to wait.
We also had the Independence Day of Chile, the 18th of September. It was super fun!! Lots of meat and food, I swear it's impossible to lose weight here! But I'll send you guys pics, don't worry!! 🙂
So this week we gave out sooo many books it's insane. We gave out 10 books of Mormon and we finally were able to find new investigators!!! Answers to our prayers for sure. They are really awesome too. One has a little kid, and her dad is dying from cancer, and has about a month to live. The other has a family of 4 kids and really wants to know more. We are going to need a lot more prayers so that they can come unto the fold and get baptized!!
It's been a really tough week too in the sense of the work. There were days where we would be walking and walking and walking because in our sector there's lots of country, and there's only a few towns out there, so when we need to go, It takes about 45 minutes to get out there. Lots of time wasted from that, but I just hope it's worth it! God's plan is perfect 🙂 It's kind of tough too cuz there will be times when we will be teaching, and weird stuff is said, that kind of ruins the spirit. And I don't know what to do. Cuz we know that the people only can get converted through the spirit and there's none there… it's kinda tough sometimes. I almost want to just teach the whole lesson, but I can't. I just need to trust in the Lord and in the fact that he was called from a prophet of God, and we are all imperfect.  If he was called, it's possible that maybe not through what he says, but through what they feel they will be converted. I'll be praying a ton for that.
This Saturday Esteban is going to get baptized!!! We are supper excited. He will be an amazing member and do many amazing things! I'll send photos to you guys so you can see. We are going to have a BBQ with all his family after too. They are all super nice!! That's the reason why I'm here. After all the rejections and doors slammed in the face, it's all worth it thanks to people like Esteban. I know that this work is real, and that without the help of the members it wouldn't be possible. I know that if we do what God says and participate in His work, He will bless us more than we could ever know.
I love you and miss you all like crazy (like always!)
Cuísense                                                                                                                                                                               Les amo,
Elder Pedersen